Motor Servo:
Motor servo saves energy in between 50 to 70% if evaluated against a clutch motor. These comes with synchronizer. Servo motors are either belt driven which are placed under the table or direct driven (DD) which are placed over the table. The DD motor servo are normally used in new machines but in some old machines also this type servo motor can be sued
Servo Motor Applications:
Automating means, auto thread cutting, edge sensing, use of foot lifer, use of suction device and others. Installing servo motor with function also give flexibility to program the machine for speed, stitch per minute and some other things.
All these are part of automating the machine. If your sewing machines are more than 10 years old, it's better to replace clutch motor by energy saving servo motor without options.
Servo Shop:
The supplier can offer you different brand servo motor from servo shop to replace existing clutch motor. Although the servo motors are made in China/others country but still due to the technology and quality control, Taiwanese products are more robust, easy to use and highly reliable and price is almost 35-40% higher than that of Chinese brand. Both products comes with one year guaranty and service support from our trained engineers inside our office.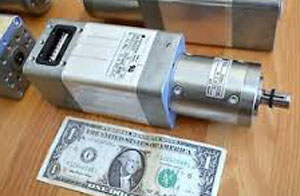 You can easily replace your existing clutch motor from servo shop by energy saving servo motor with or without option. If you buy with different options  from servo shop which will allow you to automate your sewing machine in future. The servo shop can gives you guarantee of immediate support. Take electrical safety training before working with servo motor
Abdush Sattar
, B.Sc in Textile Engineering, Edward university, USA, Email: sattar.tito@gmail.com